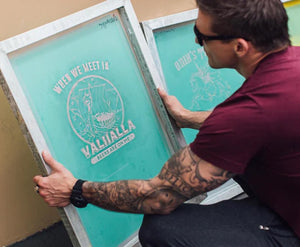 ITW began as the business owners' trusted source for apparel production - after over a decade of experience streamlining production, art creation, branding, and marketing in our team, we've added exclusive resources and capabilities that help take our clients' brands to the next level.Our primary focus is managing Private Label apparel production for a variety of other brands and businesses. And while we carefully oversee production of the products, we also constantly look for ways to help scale up their businesses. We provide unique insight and feedback across a wide variety of markets, conduct research & development of new products... all while freeing up the business owner to do what they do best - run their business.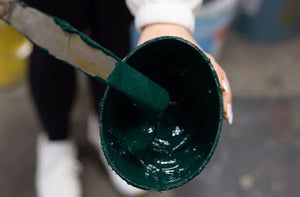 We approach apparel and branding from both the brand owner's perspective, as well as the manufacturer's perspective - this unique blend allows us to help you get the quality and consistency you deserve. You tell us what you want, product arrives to you the way you expect it to.
We're your A to Z go-to source for everything your brand needs to scale up.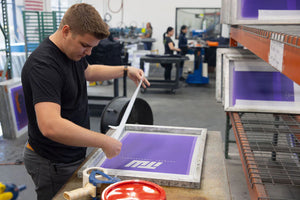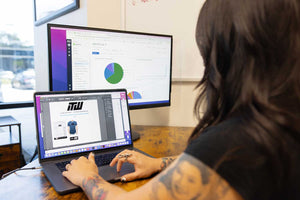 With specialization in discharge and plastisol inks. These inks create a variety of desired looks that can be achieved on any garment you want. The printing process can be manipulated to create bright, vivid looks or subdued, vintage looks, and anything in between! We have the capacity to print 50,000+ units daily, and offer private labeling services, SKU and hangtag creation & application, as well as split shipping to big box retailers.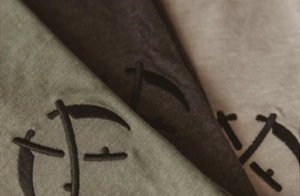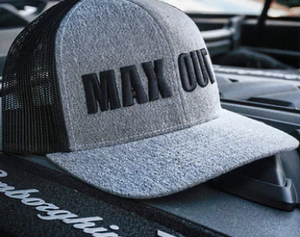 Embroidery is an apparel and accessory decoration method that serves as an additional route to elevate your brand. We offer both flat and puff embroidery options, as well as a variety of thread colors and types, including but not limited to: hi-shine, matte, supertwist, metallic, multicolor, fluorescent, flame retardant, ombre, among many others! Embroidery can be done on apparel such as t-shirts, windbreakers and hoodies, as well as accessories such as backpacks, hats, and socks.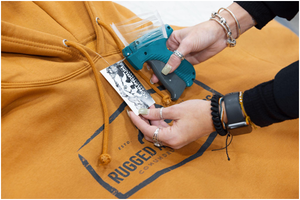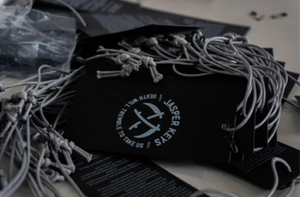 Product Finishing allows you to put your personal finishing touches on your gear - From custom printed neck labels and individual folding & bagging to custom hang tags, hem tags and poly bags - the options are endless! Our team of Dedicated Brand Managers will guide you with the latest market trends and finishing touches that work best for your brand.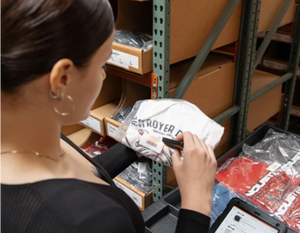 Not only do we print and embroider apparel and accessories for your brand
- we can fulfill your orders to your customers, too! Our internal fulfillment company, Archive Fulfillment Solutions, is a full-service fulfillment and warehousing center, dedicated to ensure the brand experience continues after your customers have made their purchases.
Large warehousing centers aren't dedicated to your loyal customers who love, trust, and follow your brand; instead they cater to selling and fulfilling 'items'. Archive Fulfillment Solutions curates the branded experience to your heart's desire - custom boxes, bags, tape, inserts, thank you cards, freebies
- you name it, we'll do it.
Your brand's message and the experience it provides are the cornerstones that foster your customers' loyalty - and our goal is to ensure that doesn't get minimized through this process.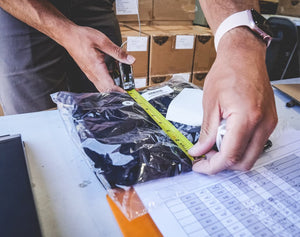 The kitting process consists of compiling individual items/SKUs from your brand into a fully branded, ready-to-ship package, known as a kit. This is a rapidly growing service and is the premier option for subscription box models and are fully customizable. There is no limit to the number or type of items you are able to include - so long as they fit in the box!
These are growing in popularity to make gift sets for the holidays, as employee thank you boxes, and welcome boxes for exclusive clubs & groups. The kits present a fully branded experience for your customers that we highly recommend.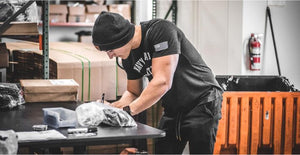 Products don't make the brand; Curating the lifestyle that your customers believe in and what to share with the world is. Our Dedicated Brand Management Team is with you every step of the way from design conception and blank selection to brand image adherence and final packaging specifications. Corners are never cut and visions are never sold short with ITW. Branding is what we do and we never settle in the execution of your vision.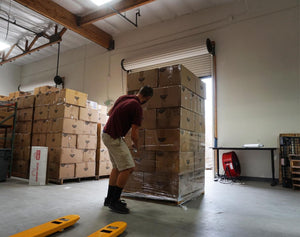 Want to add a new product to your collection and don'tknow where to go? Look no further - from custom swimwear, bottle openers and collectors' coins to custom mineral-washed garments, fanny packs and more, ITW has you covered.
Our manufacturers have been in the business for decades, and we vet every singleone of them on an annual basis for quality, communication, accuracy andexecution in every custom product you want brought to market.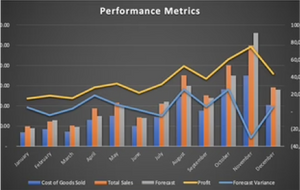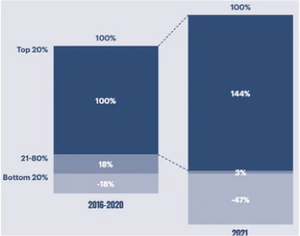 Tired of ordering your gear from your vendors and down the line ending up being out of stock of some variants, but still having an overflow of others that you can't seem to sell off the shelves at the same time? This is due to an un-optimized ordering process. Our Data Analysis Team fine tunes what you should order and when you should be ordering it.
By analyzing previous sales data, market trends, your brand specifically and cross referencing POs with your vendors, we are able to eliminate this issue and allow you to spend money solely where it makes you money, instead of seeing it sit on your shelves.
This service is an excellent pairing with our fulfillment services as when combined they will help you not only generate sales volume, but also decrease the amount of rack space your gear uses due to stale inventory (therefore reducing any rotating monthly inventory costs) and allowing your brand to constantly evolve - efficiently.